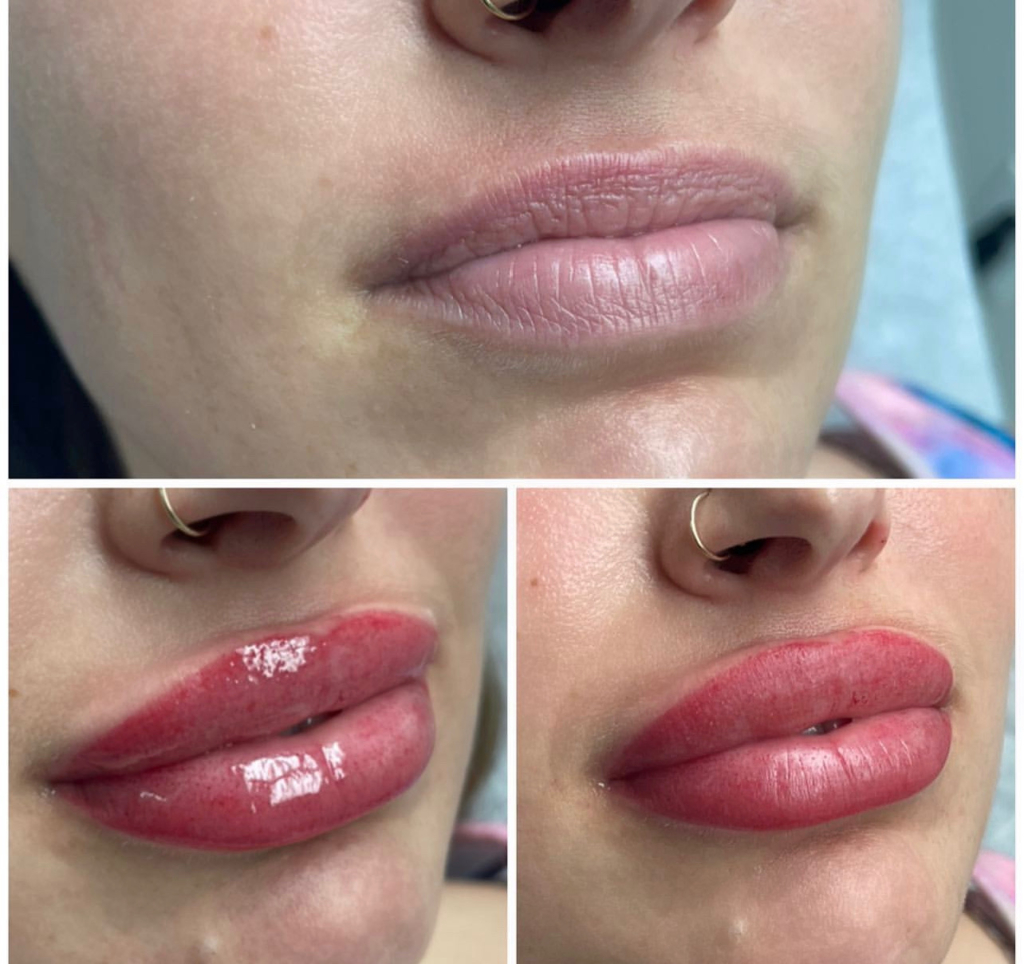 – This is a lip tattoo technique that gives the appearance of fuller defined lips with that perfect pop of color 
It is an amazing service if you have distorted lip line uneven lip tone or pale lips 
Lip blushing could help create a better symmetry for your lip outline and the illusion of fullness
Overall it enhances your natural lip and last one to three years
Also called tattoo eyeliner, permanent eyeliner is a cosmetic procedure that you get and then replaces the need to put on eyeliner every single day. As the name suggests, it is permanent. well, at least for a 1-3 years . The tattooed eyeliner or permanent eyeliner uses techniques to apply ink and implant it along with the lash line.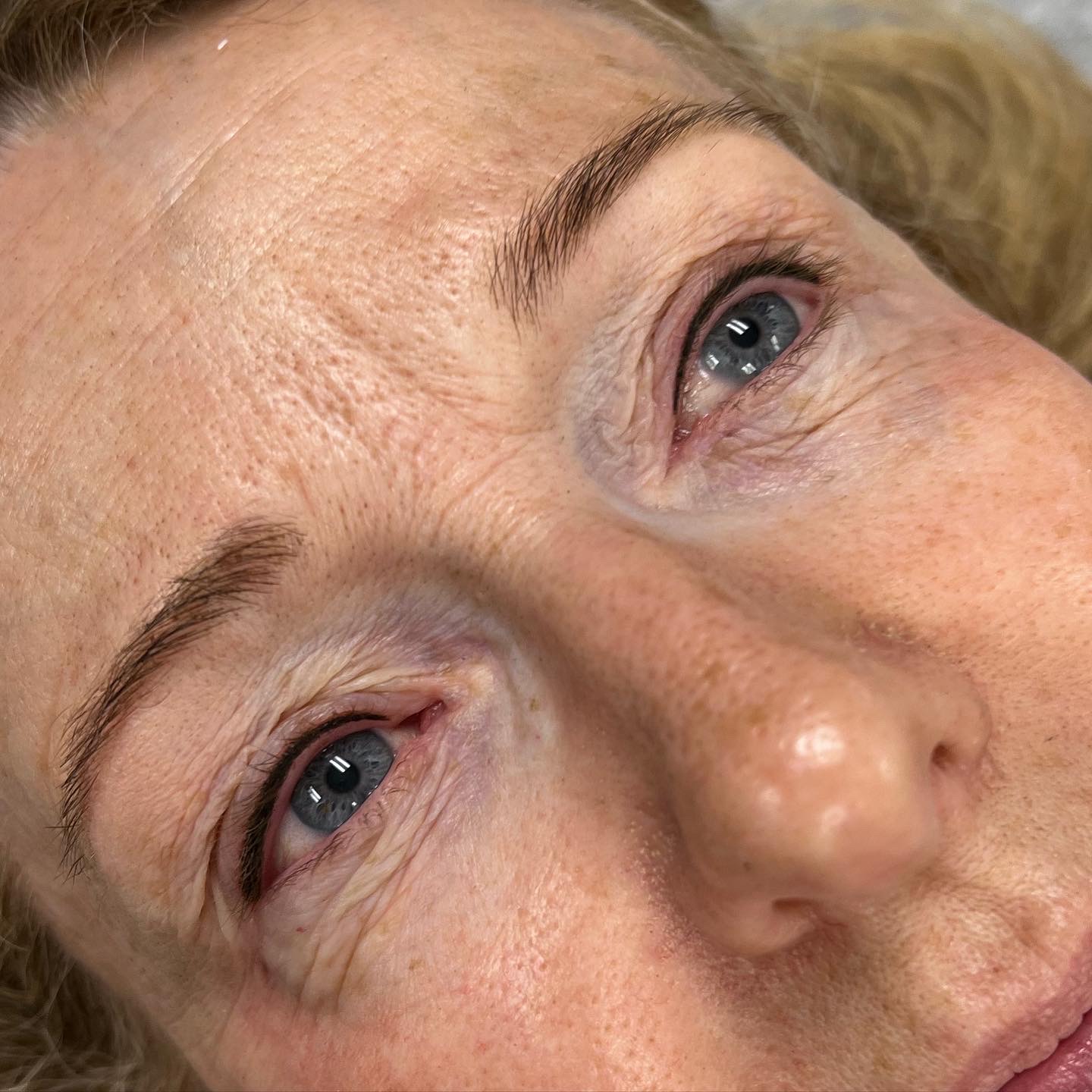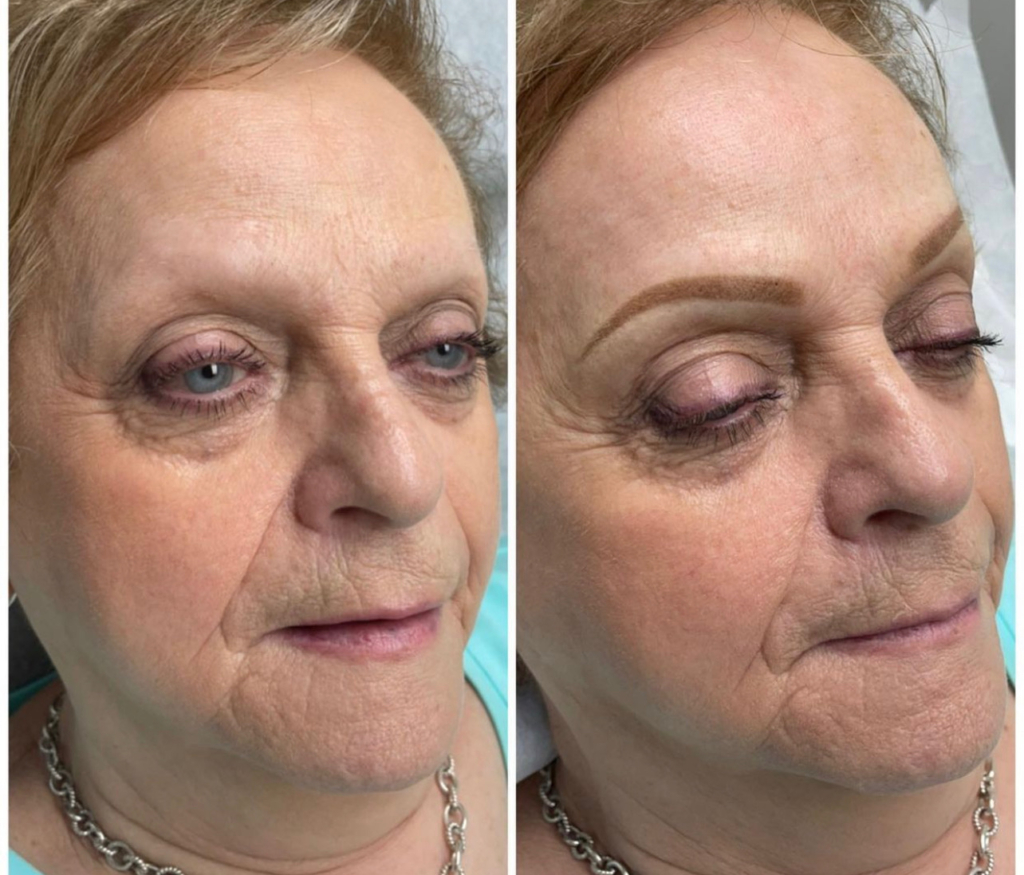 Wake up to beautiful soft powdery makeup filled brows.
The Powder ombré technique is by far my FAVORITE

The powder/ombré technique has many more
Benefits then Microblading . Better longevity (1-3years) more definition /coverage .
Powder ombré technique is suitable  for all skin types .

Powdered Ombre technique is awesome if you constantly fill your brows in on a daily basis and want a more natural approach but more permanent solution to cut down your everyday brow make up routine

Done with machine to implant pigment on surface of the skin to create a soft pixelated effect
Waterproof
Lasts up to 2 years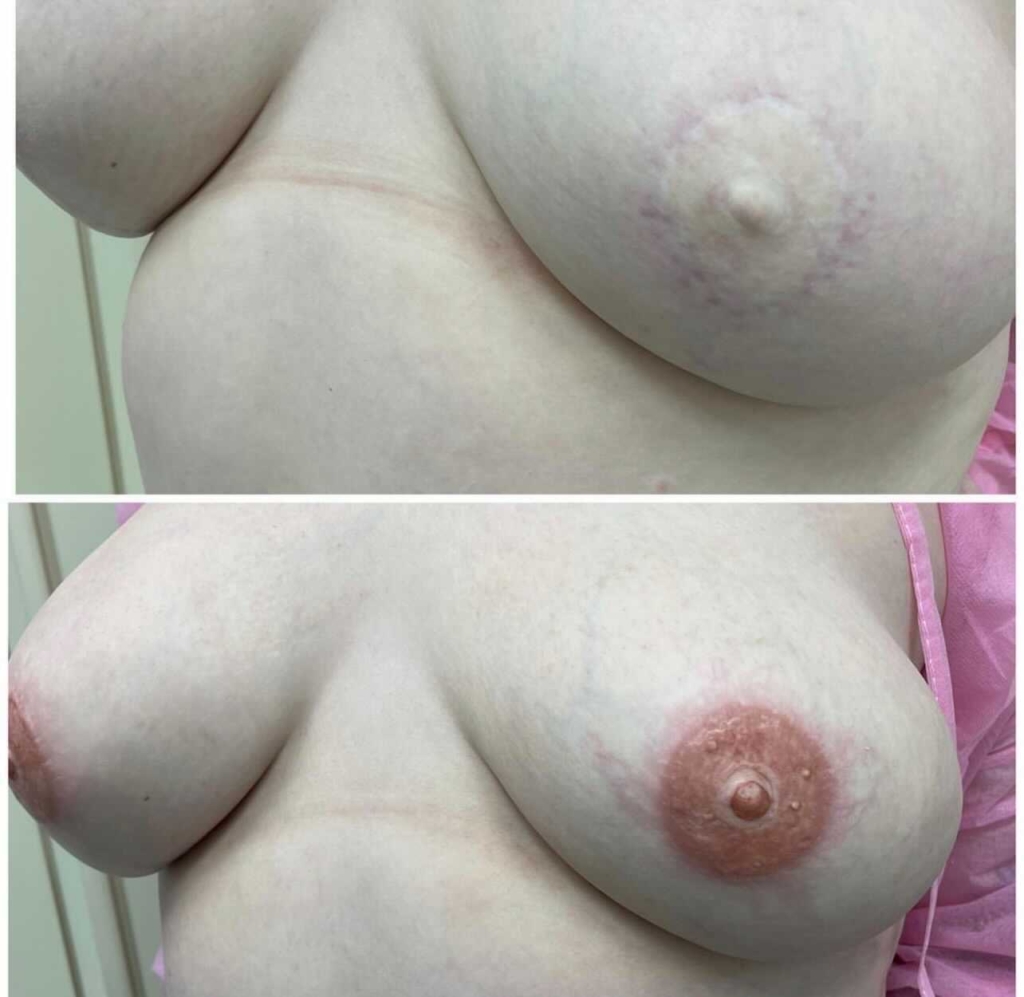 3D Areola Restoration is an amazing service which gives the look of a real areola, as well as protrusion of the nipple if there is not one present. This service is most common for women who have gone through breast cancer, but it can help so many others for a variety of reasons as well:
Loss of the areola/nipple area after breast cancer/reconstruction after mastectomy

This includes "pre-vivors," or those who carry the breast cancer gene and have their breasts removed

Breast reduction, lift or augmentation which can affect the color of the areola and nipple
Other cosmetic choices

(change in color or shape)

Gynecomastia (men who develop breasts and have surgery to remove them)
Book your consultation and begin your permanent makeup journey.